By Tess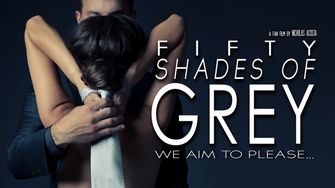 This week the theatrical release of the movie version of Fifty Shades of Grey is causing a stir in mainstream North America. While some are denouncing the film for encouraging violence against women and those from the BDSM community are complaining about how much of a distorted picture it paints of their lifestyle, the majority of people, besides saying that it is just a bad movie, are labelling it as pretty much porn in a pretty wrapper. I'm not interested in talking about the details of this movie or the books that it was based on –what I am interested in is where we think sex belongs in cinema.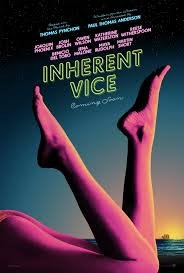 A couple weeks ago I was asked what I thought of the movie Inherent Vice and my review was that it had some fantastically witty dialogue but it was extremely hard to follow, oh and it had a sex scene in it that probably took the number one spot of greatest sex scenes that I had seen in film. The person I was talking to, someone the same age as myself and raised with pretty much the same cultural influences, retorted that sex scenes in movies are unwarranted and that if he wanted to see porn, he'd just watch porn. I was stunned by this comment, and thankful for the final comment about just watching porn because I might have thought that I was having the conversation with the incarnation of the very religious and restrictive father of my teen years.
It did get me thinking though, what is the place of sex in film, and in art as a whole? Is it just to arouse the viewer? Is it there to make the viewer blush a little? If so, should a thinking person call for the removal of such scenes because they add nothing but cheap erotica to a movie?
My first reaction to the idea of stripping movies of sex scenes is that it denies the existence of a fundamental fact of what it means to be human. Pretty much all of us have sex –we wouldn't exist if we didn't. For too long our societal institutions have tried to control our sexuality by dictating what is proper and by shaming sex to the darkest corners of life. Art should be fighting back against that, it should be pushing the boundaries of what is deemed 'acceptable' so that we can get a better representation of what being human really is all about.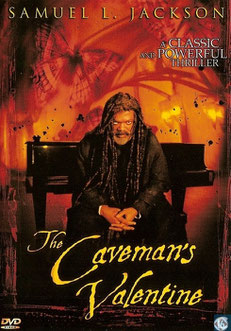 But does that mean that a movie about a homeless man suffering from schizophrenia while trying to get people to listen to him about a crime he witnessed needs to have a sex scene? I would argue that in the case of this movie, The Caveman's Valentine (one of my favourite sex scenes), the answer is yes, that sex scene advances that movie greatly. It exposes the base humanity of the central character, shows him to be a man even through the demons that control most of his waking hours. It is a part of the increasing hope that the audience is given that he might return to normality.
But most movie sex scenes are not so well orchestrated and integrated into the plot yet they are still there. I would argue, however, that they are not cheap and gratuitous. Just like scenes of violence or periods of witty dialogue, sex scenes in movies evoke both emotional and intellectual responses. They can be used to make a character seem more vulnerable, they can increase the sexual arousal of the audience to prepare them for a scene that will shock their senses, they can be used to ease a period of darkness that was hard for the audience to get through. No matter what Woody Allen movies may lead us to believe, short sex scenes, when done well, can say as much as an hour of dialogue. Due to the rich experience we all have with interacting with each other as sexual beings, there exists a strong and common unspoken language a film maker can draw on.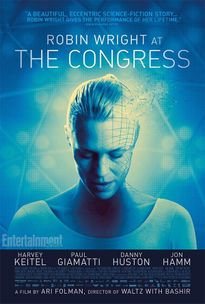 It is simply incredibly symbolic of so much of the life of mature, 'seasoned' adults. One of the scenes that made the most sense in the movie The Congress was the beautifully drawn sexual encounter of two virtual reality cartoon avatars. In my view, it is the climax of the movie, showing the strain between what it means to be human and have human desires and how much the false world distorts what true reality, even sexual reality, should be. From that point on, the main character's escape back to reality is a dénouement that she resolves to accept. But the audience is left with a yearning for that beautiful scene, knowing the heart-wrench of what she decided to give up. It is a very close approximation of something many of us have felt in our own lives –a strong feeling of pure happiness found through sexual intimacy or other means of escape that we know isn't reality no matter how much we wish it to be. I don't think that the audience could have related to the tension that the central character felt without that sex scene.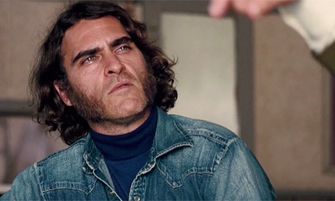 Does that mean that the pretty awesome sex scene in Inherent Vice was necessary and important for advancing the plot? I'd be able to answer that if I understood what that movie's plot was in the first place. Perhaps it is an example of a gratuitous, blatantly exploitative sex scene put into the movie to shock and arouse the viewer. The movie itself is scene after scene of sometimes shocking visuals and often delightful but confusing dialogue, so it's not like it was out of place. I might take the chance to watch the movie again when it is released on DVD to try to figure out the plot, but in all honesty it would probably be to see that scene again.